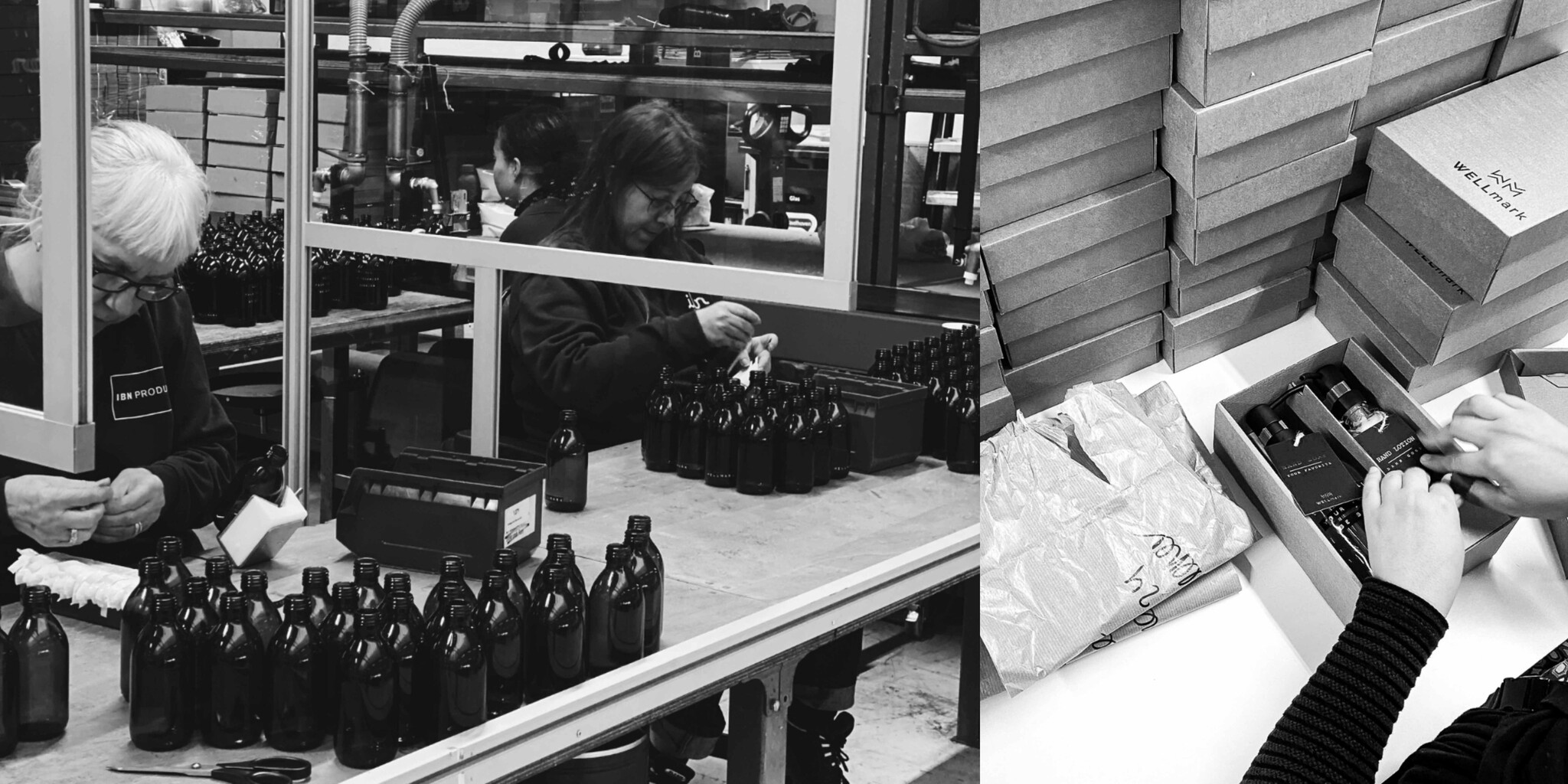 When Marleen founded Wellmark, her dream was to develop a good product with a social contribution. She set out to find a good balance between commerce, beautiful products and 'doing the right thing'. This is how the collaboration with social work environments came about. This is where people with a distance to the labour market work, who for whatever reason need extra support to perform work.
Wellmark currently works together with three workshops in 's-Hertogenbosch, Waalwijk and at its own head office in Geffen.
Every day we grow a little bit bigger and that would not be possible without our strong forces in these beautiful workshops!
What is a social work environment?
A social work environment is a company or space where work is carried out by people who need extra support to perform their work. Most of the workers employed here cannot be employed at a regular company, but are given the opportunity in a social work environment to make their contribution as well.
Social work environments are set up from a social point of view. This means that these workshops are generally not for-profit, but focus mainly on the social aspect of work. Work gives many people a certain structure or purpose in life.
At Wellmark, we work together with external social work environments in 's-Hertogenbosch and Waalwijk. Here, we process large orders, keep stock, fill products and add beautiful quotes to glass bottles. We also have our own social workshop at our head office in Geffen. This workshop is meant to be able to react quickly when customers need an ad hoc order. Custom orders are also processed here.
Who works in a social work environment?
When you work in a social work environment, you can come from a variety of backgrounds. People with mental or physical disabilities work there, for instance. In addition, it is also possible that someone with learning difficulties will flourish here. People with mental problems, such as memory loss or concentration problems, also contribute here.
We see daily what the work does to all the people working here. This work not only provides income, but also brings pleasure and satisfaction. That is why we have enjoyed working with these organisations for many years now.